Finals season hits motorsport as Doohan, Cassidy, Piastri, Horsten, and Smith all vie for international titles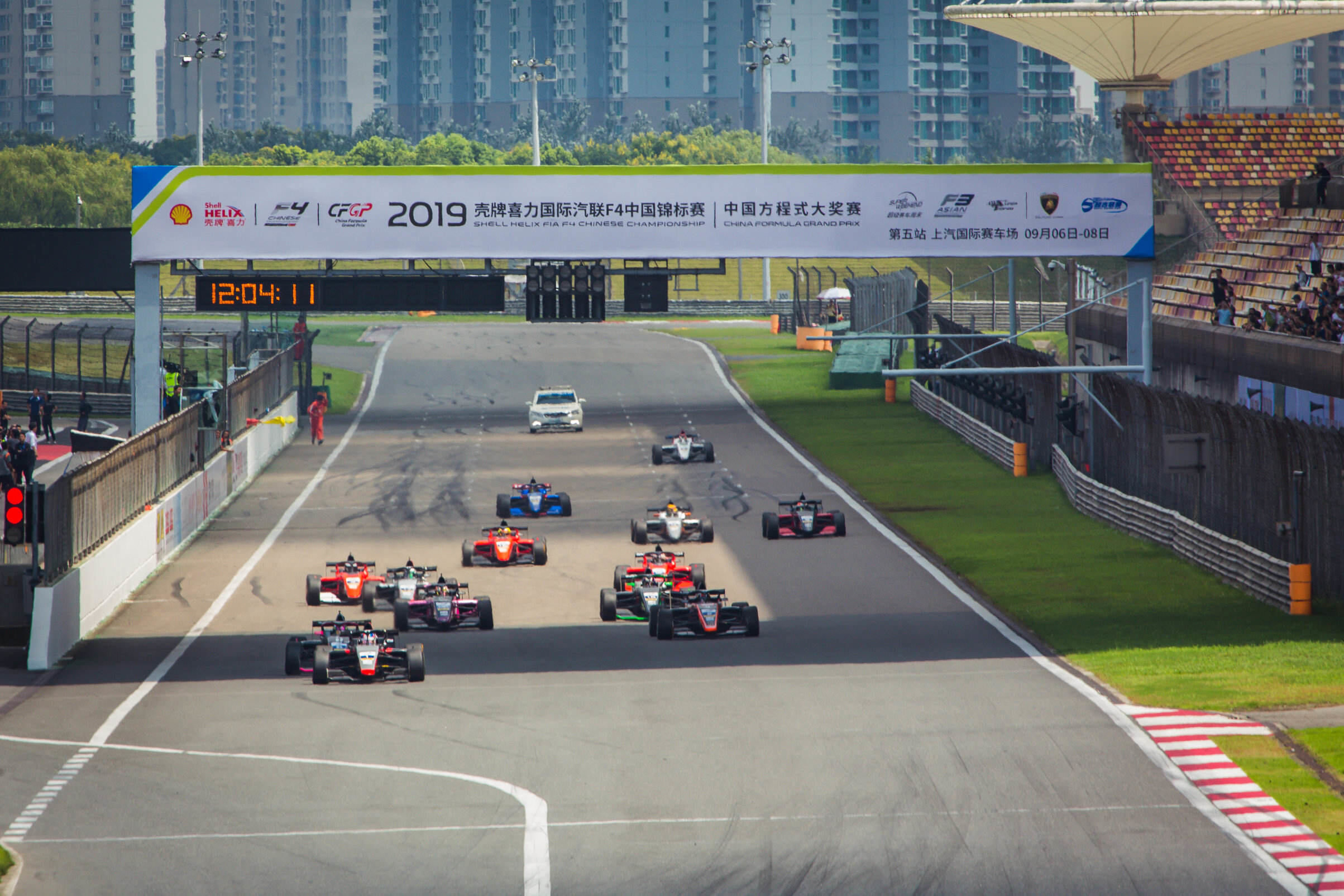 Welcome to your Weekend Preview for 28-29 September. Here's your look at the Aussies and Kiwis who are competing around the world this weekend.
Marcus Armstrong aiming for top 3 in drivers championship
The final round of the first ever FIA Formula 3 Championship heads to Sochi this weekend, in support of the VTB Formula One Grand Prix.
All eyes will be on the two championship battles: Robert Shwartzman (180 points) leads the Drivers' Championship by 33 points over teammate Jehan Daruvala (147), the only man that could stop him clinching the championship. Behind them, Hitech Grand Prix's Jüri Vips (122) is third, with New Zealand's Marcus Armstrong (119) three points behind him.
The PREMA team of Shwartzman, Daruvala, and Armstrong, have stood on the podium a combined 20 times this season, including seven trips to the top step, sweeping the constructor's title. It will be Armstrong who will be pushing the hardest, aiming to complete a 1-2-3 finish for the team in the driver's championship. He has lead the most laps out of any driver this season, with his record of 54 laps far eclipsing Christian Lundgaard in second on 45.
Australian Alex Peroni is out injured following his massive Monza crash, with David Schumacher to fill his seat at Campos Racing.
Kiwi Liam Lawson is P11 in the championship, and will be looking to end the season on a high after taking second last time out in the Sprint Race at Monza, as well as a win last weekend in Euroformula Open.
Jack Doohan in final-round title fight
Australian Jack Doohan has a mountain to climb this weekend in Shanghai if he is to beat Japan's Ukyo Sashara to the F3 Asian Championship. The teammates have been the front-runners all season, but Sasahara took a resounding lead last time out, sweeping the first round in the Shanghai double-header.
The winner will take home 18 Super License points, with the top nine all adding points on their road to earning a Super License and eligibility to drive in Formula One.
Kiwi Brendon Leitch is third, only ten points behind Daniel Cao, and Australian Jackson Walls is P7 in the championship after only two rounds.
Tommy Smith is P18, but has seen his standing considerably boosted by three top-ten finishes last time out. He could also be eligible for Super License points with a good result this weekend.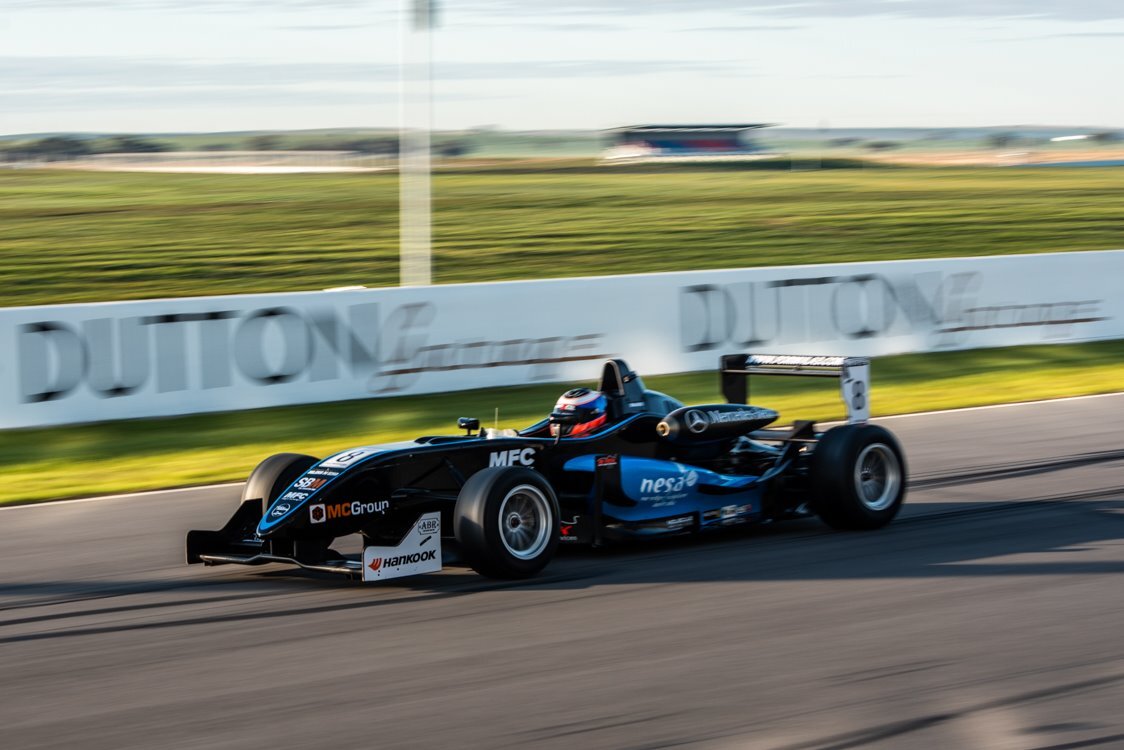 John Magro aiming for record win streak in Sydney
John Magro is THE dominant force in the Australian Formula 3 Championship, sweeping all nine races of the 2019 series.
If he can take out all three races this weekend at Sydney Motorsport Park, he will hold the tie-record for most consecutive race victories, currently held by Ben Clucas.
Magro comfortably holds the championship with a resounding lead on 144 points. The real battle is for second, where Josh Buchan leads Richard Peasey, 76 points to 62 points.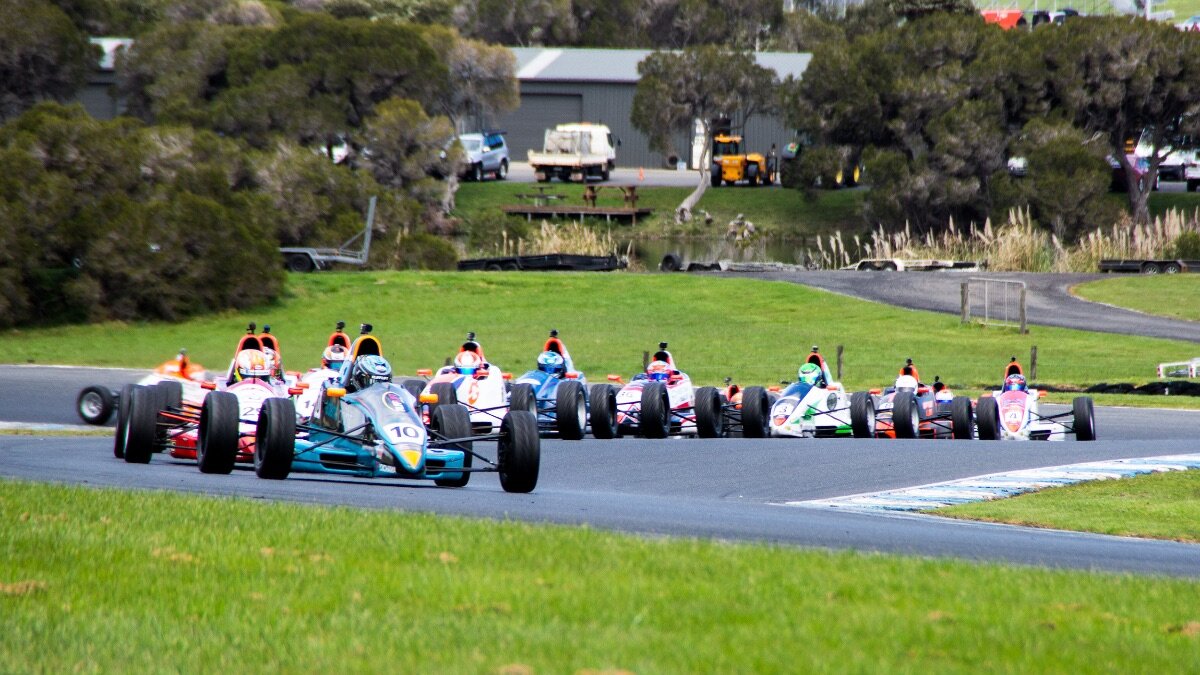 30-car title decider hits Phillip Island
The 2019 Australian Formula Ford Championship will be decided this weekend at Phillip Island, where Angelo Mouzouris leads Zac Soutar by just 28 points.
Tom Sargent is third on 56 points, and while mathematically in contention, will need to win all three races and receive a hearty dose of good luck to take the 2019 title.
Lachlan Mineeff is fourth on 198 points and Callum Hedge fifth on 196 points - so if the title fight does not go Sargent's way, expect fierce competition for third place in the championship as well.
Nick Cassidy in tight title fight
With just two rounds left, the 2019 Super Formula season is set to come down to the wire. Kiwi Nick Cassidy leads the series on 28 points, just 1 point ahead of Naoki Yamamoto in second, with two rounds to go.
Yamamoto is the defending champion, but has not scored points in the last two rounds, while Cassidy finished third at both the Fuji Speedway and Twin Ring Motegi rounds.
Oscar Piastri takes championship lead to Spain
Formula Renault Eurocup Championship leader Oscar Piastri heads to Spain with a 37.5 point lead in the standings.
With just three races left, Piastri will be looking to consolidate his lead this weekend at the Circuit de Barcelona-Catalunya.
He said "Barcelona is a track that most drivers will have done a lot of laps on as it's often used as a test venue for a lot of series. Last year I didn't have the best results there so I'm looking to make amends for that."
"Testing there has helped, though it's helped everyone, so track knowledge isn't a major factor this time out. There are a few good overtaking spots and the front straight is pretty long, so slipstreaming is pretty good there."
"The weather is usually good – nice and sunny – so I'm hoping for a solid weekend and some good results. We have to keep winning races and be consistently at the front in the final three rounds of the year."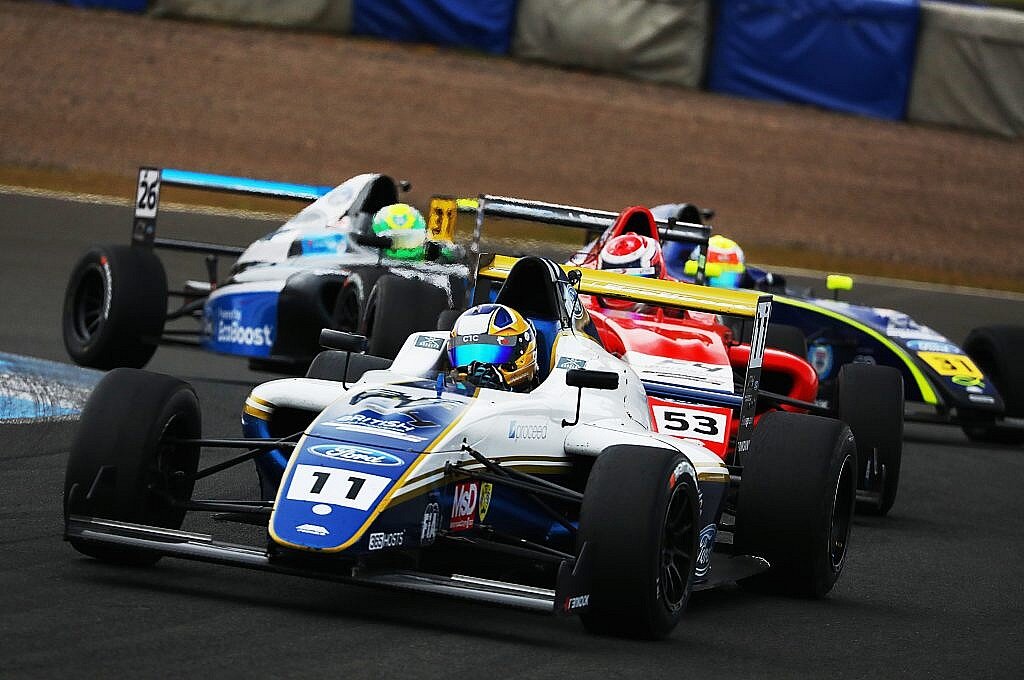 Bart Horsten one of seven title contenders
Australian Bart Horsten is one of seven drivers who could still win the F4 British Championship, with two rounds remaining.
Leader Zane Maloney would need to earn a 61-point lead this weekend to wrap up the championship, and so it seems all but certain that the decider will take place at Brands Hatch in mid-October.
Horsten is fifth in the championship, 129.5 points behind the leader.
Victory lap for Conrad Clark
New Zealand's Conrad Clark heads to Shanghai this weekend, having already wrapped up the Chinese Formula 4 Championship last time out.
Having already qualified in pole position, it seems Shanghai will once again play host to the Conrad Clark Show for this final round.
Josh Smith in the hunt at Sepang
FORMULA 4 SOUTH EAST ASIA
Australian Josh Smith returns to the Formula 4 South East Asian Championship in Sepang this weekend.
Smith won Race 4 and was second in Race 1, on the first weekend of the double-header, and will be going in to the round aiming to rise up the championship ranks.
The series lead seems vulnerable facing French challenger Hadrien David, who dominated last time out, and Smith was the only driver to best David in the previous round.
Weekend Schedule
Friday
F3 Asia Race 1 - 5.10pm WATCH ▶
Saturday
F3 Asia Race 2 - 12.10pm WATCH ▶
Australian Formula Ford Race 1 - 12.30pm
Formula 4 South East Asia Race 1 - 1.35pm WATCH ▶
Australian Formula 3 Race 1 - 1.40pm WATCH ▶
Chinese Formula 4 Race 1 - 4.00pm WATCH ▶
F3 Asia Race 3 - 4.50pm WATCH ▶
Formula 4 South East Asia Race 2 - 4.55pm WATCH ▶
FIA Formula 3 Feature Race - 5.15pm FOX SPORTS 506/Kayo Sports
Formula Renault Eurocup Race 1 - 9.15pm WATCH ▶
Sunday
British F4 Race 1 - 00.55am LISTEN ▶
Australian Formula Ford Race 2 - 9.05am
Chinese Formula 4 Race 2 - 11.10am WATCH ▶
Australian Formula 3 Race 2 - 11.20am WATCH ▶
Formula 4 South East Asia Race 3 - 12.05pm WATCH ▶
Australian Formula Ford Race 3 - 12.25pm
Australian Formula 3 Race 3 - 3.15pm WATCH ▶
Formula 4 South East Asia Race 1 - 3.40pm WATCH ▶
Chinese Formula 4 Race 3 - 3.50pm WATCH ▶
Super Formula Race - 4.05pm WATCH ▶
FIA Formula 3 Sprint Race - 4.55pm FOX SPORTS 506/Kayo Sports
British F4 Race 2 - 8.25pm LISTEN ▶
Formula Renault Eurocup Race 2 - 9.25pm WATCH ▶
Monday
British F4 Race 3 - 00.50am LISTEN ▶